Though we don't advocate being absorbed in the "real world" via your mobile device for the whole trip, we have to admit, your phones give us a great way to communicate with you on board.
We've worked with Norwegian to allow access to sixthman.net/today for FREE if you're connected to the ship's Wi-Fi. Simply connect your device for free to NCL_Internet_Jade then type sixthman.net/today or sixthman.net/ask into your address bar.
You'll have access to:
Schedule Updates: Due to weather or unforeseen circumstances schedule changes may occur. When we make a change on board, it will be updated!
Your Schedule: Did you customize your online schedule? View only your preferred shows and activities!
Missed Announcements: Bing Bong! Were you rockin' out at a show or chatting with a fellow cruiser and missed a ship announcement? No problem! Any important announcements and updates will be posted.
Venues: Check out the schedule organized by specific venues.
Ask Sixthman: If you have an event-specific issue or question for Sixthman and miss us during scheduled Guest Services Desk hours, send us a note! We'll resolve your issue as quickly as possible between the hours of 10am and 10pm.
PRO TIP: Save a shortcut to your home screen now and you'll be all set, even before you board. Not sure how to save it to your home screen? The steps below will guide you through it!
iPhone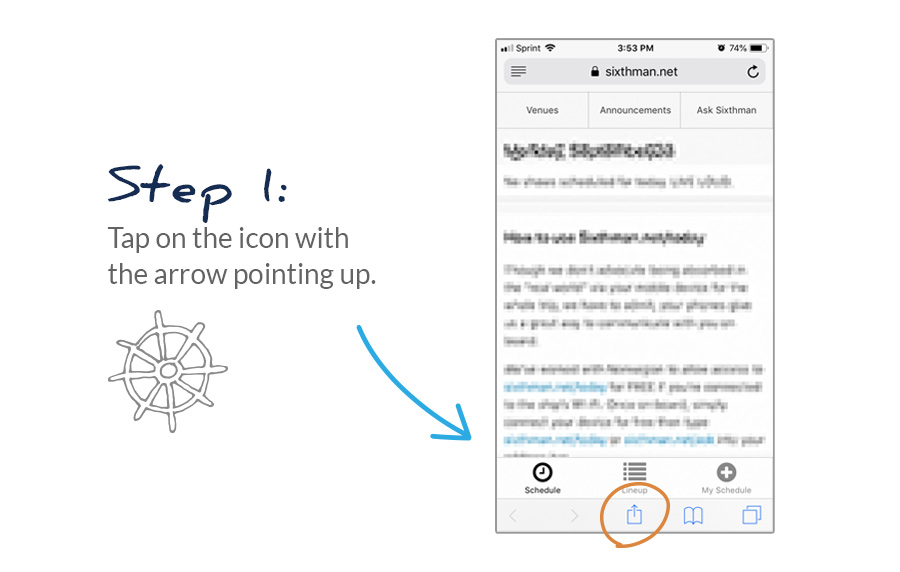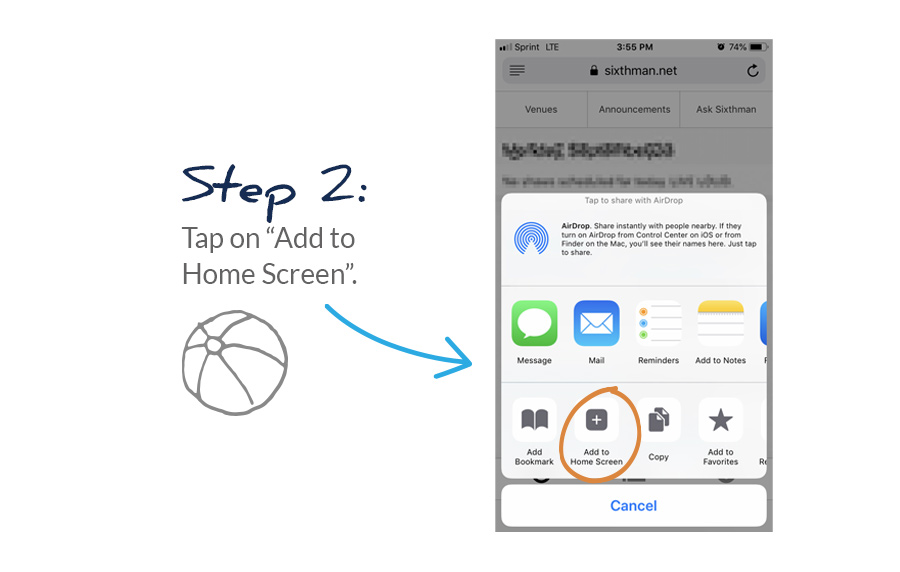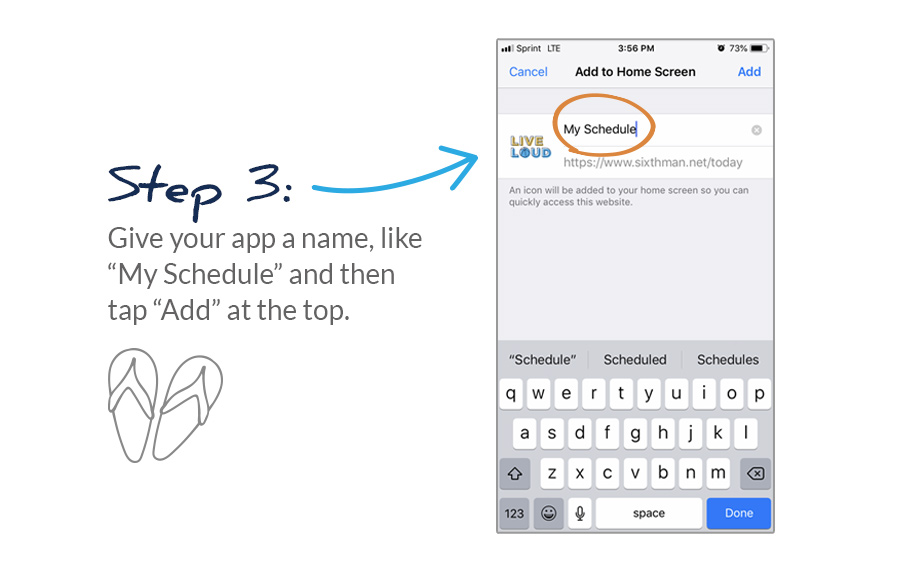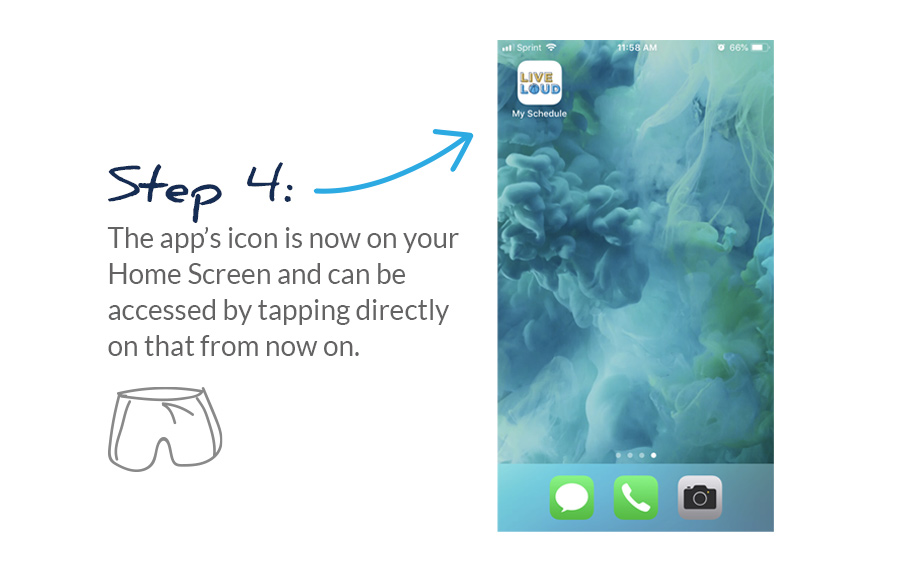 Android