Activities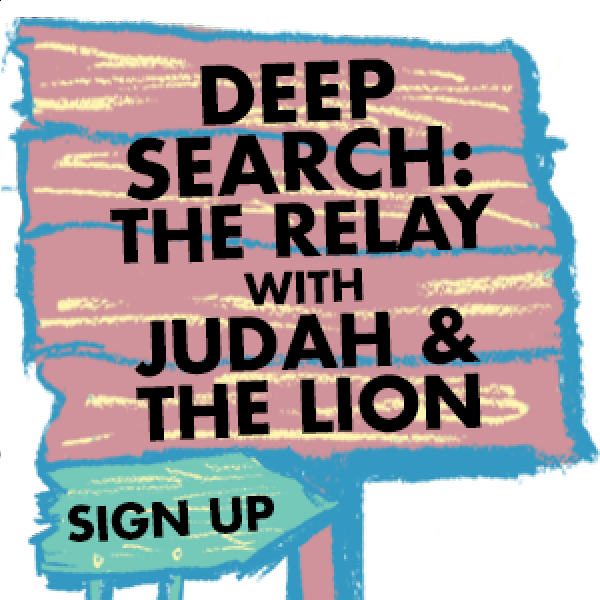 It's the wildest relay this side of the seven seas! Teams of four will compete in a series of ridiculous tasks in an effort to cross the finish-line first. There's an excellent chance you'll be required to wear some sort of silly costume, act like a chicken, bounce on a hippity hop, and/or get soaking wet. This one's not for the faint of heart! Sign up HERE. *Teams signed up prior to sailing, but we highly recommend you stop by to see the shenanigans.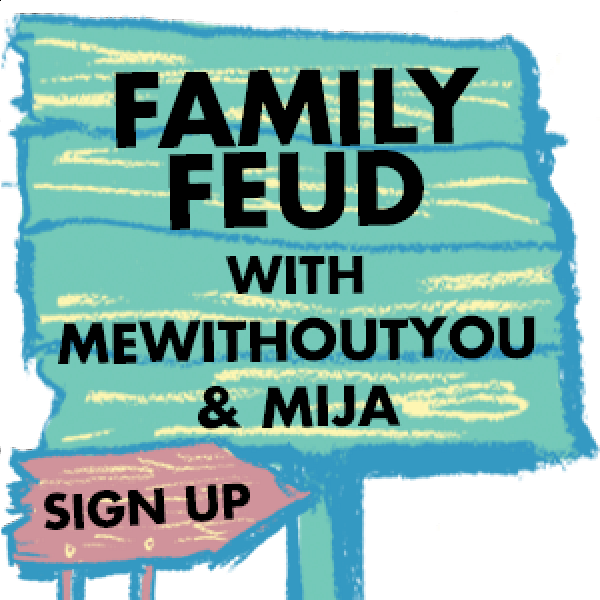 Survey says…members of our Parahoy artist family are in for a challenge and they want YOU to participate. We'll create two teams of four with mewithoutyou, Mija, plus 1 guest on each team to round it out! Sign up HERE. *Participants chosen via random lottery prior to sailing. We recommend stopping by to watch the Feud live!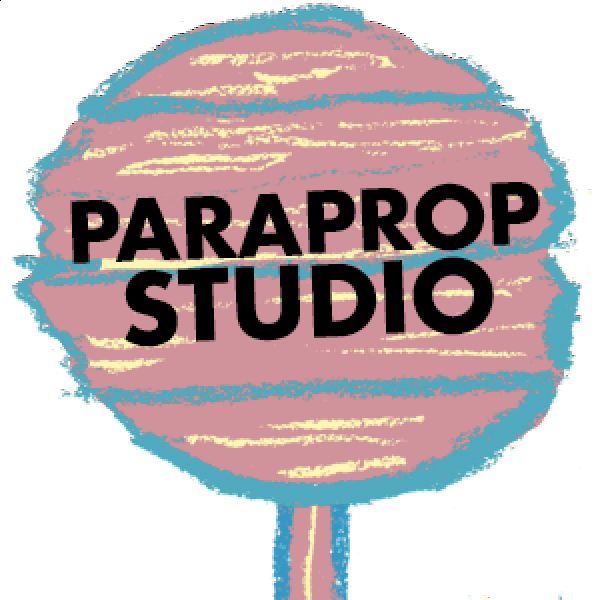 PARAprop Studio
We've transformed Norwegian's Photo Studio into our very own PARAprop Studio and it's filled with PARAHOY items that YOU get to use as props in your picture.
No appointments necessary! Once on board, visit the Perspectives Photo Studio (Deck 12, FWD) during scheduled PARAprops hours. Then you'll have a few options to choose from:
Everyone is charged at entry. 5 minute sessions (or less, if desired).
Want a professional photo taken by NCL and printed as an 8x10?

Price: $24.95.
Can go as a single or group of up to 4 people, but the (1) $24.95 payment gets (1) 8x10 printed photo
You'll pick up your printed photo at the Photo Gallery (Deck 7, MID, Starboard).
If you want more prints of the same photo or others want additional/different photos, each person will pay $24.95 per additional print.
Can pay the additional $24.95 at Perspectives to get the additional print to be redeemed or pay at Gallery.

Selfies

Price: $10 per person.
Can go as a single of group of up to 4 people, each person pays $10.
NCL Photographers are hands off. Must be selfies or photos taken by others in the group with a personal cell or camera.

Want to do both?

You can! You'll be charged the $24.95 for the professional NCL photo plus the $10 selfie fee.

What props will be available?

Life Aquatic Beanies
Red Berets (a la "Told You So")
Fake Happy Face Fans
Wake Up Roseville Mug
Hayley's Mic
Paramore Road Case
More fun stuff!
STUDIO HOURS:
Friday, April 6: 7:00pm - 8:00pm, 9:30pm - 11:00pm
Saturday, April 7: 10:00am - 8:00pm, 9:30pm - 11:00pm
Sunday, April 8: 7:30pm - 11:00pm
Monday, April 9: 10:00am - 2:45pm, 3:45pm - 11:00pm
PHOTO GALLERY HOURS:
*Photos will be available for pick up in the Photo Gallery (Deck 7, MID, Starboard) at 8:00pm the day AFTER your photo shoot. If you take a photo on the last day of cruising, please pick up your print on the morning of disembarkation.
Friday, April 6: 6:00pm - 10:00pm
Saturday, April 7: 9:00am - 10:30pm
Sunday, April 8: 6:00pm - 10:30pm
Monday, April 9: 9:00am - 10:30-pm
Tuesday, April 10: 7:00am - 9:00am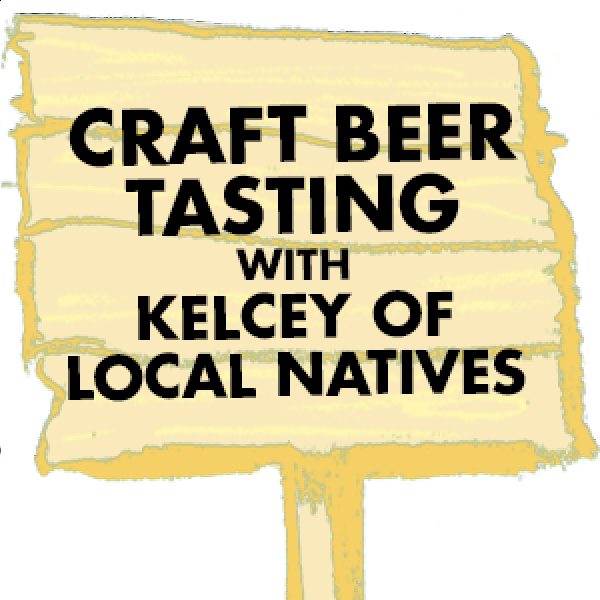 Craft Beer Tasting with Kelcey of Local Natives
Bottoms up, beer lovers! Kelcey of Local Natives is here to drop some serious hops knowledge in this craft beer tasting. Kelcey and our onboard craft beer connoisseur will walk you through five different craft beer samples. Sip, sip, sip, repeat! *$25 per person to participate.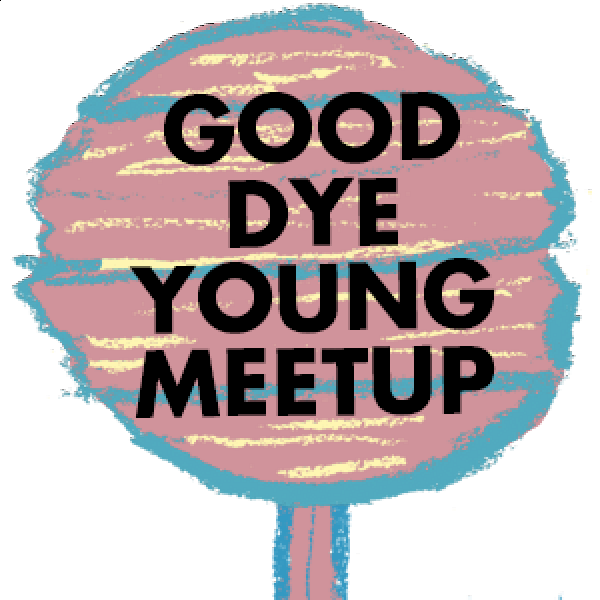 Good Dye Young Meet Up
Good Dye Young is nothing without the community that made us. Come meet fellow fans and members of team GDY! Have a drink with the team and pick their brains on all things hair color. Make new friends who love to express themselves just like you! Time and location to be announced so make sure to follow @gooddyeyoung and @parahoycruise so you don't miss out!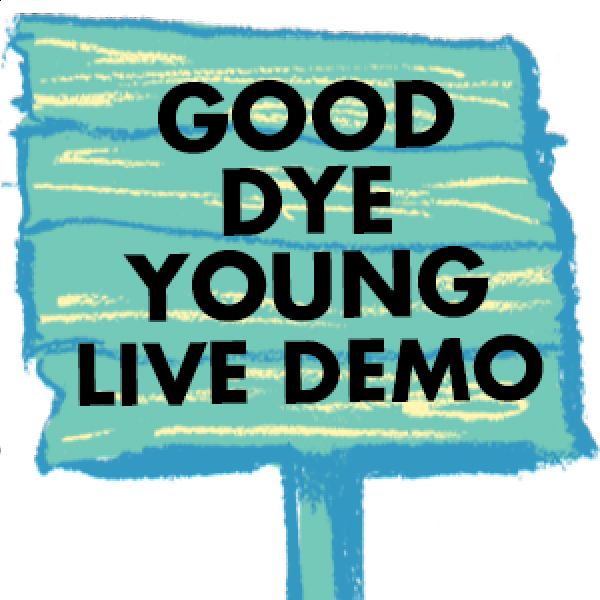 Poser Paste by Good Dye Young Live Demo & Q&A
Join Brian O'Connor, product innovator and brand educator for Good Dye Young and Kazia Pfuntner of GDY's hair artistry team for a Poser Paste demonstration and q&a. Two lucky fans will each receive a Poser Paste makeover live on stage from Brian and Kazia!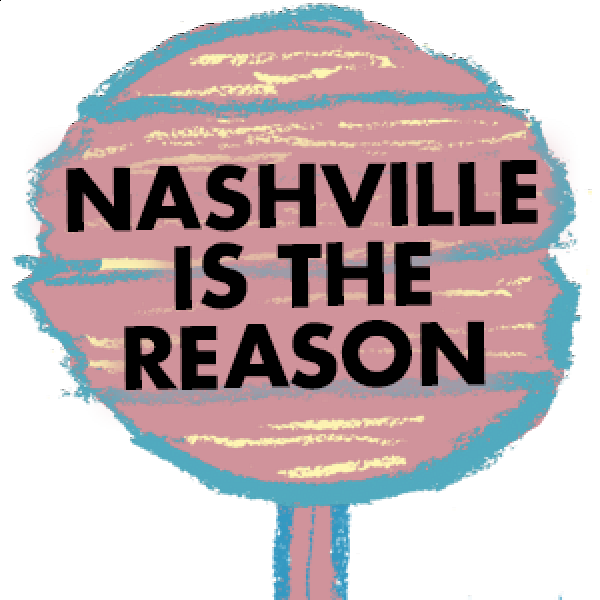 Nashville Is The Reason
They're back! Our popular hometown punk & emo DJ night will be on board once again! Get ready to sing along to your favorite emo and pop punk hits from the early 00s to today! Our hosts, Erick (Fueled By Ramen / Nashville is the Reason) and Adam (Fly South Music Group) will be spinning classics from bands like Taking Back Sunday, blink-182, Panic! At The Disco, All Time Low, Fall Out Boy, Saves The Day and much more! All killer, no filler. Prepare to lose your voice screaming your favorite lines!
Whether you're taking a break from the sun, just waking up to start the day, or keeping the party going... turn to channel 27 in your cabins and enjoy awesome music videos from Fueled By Ramen!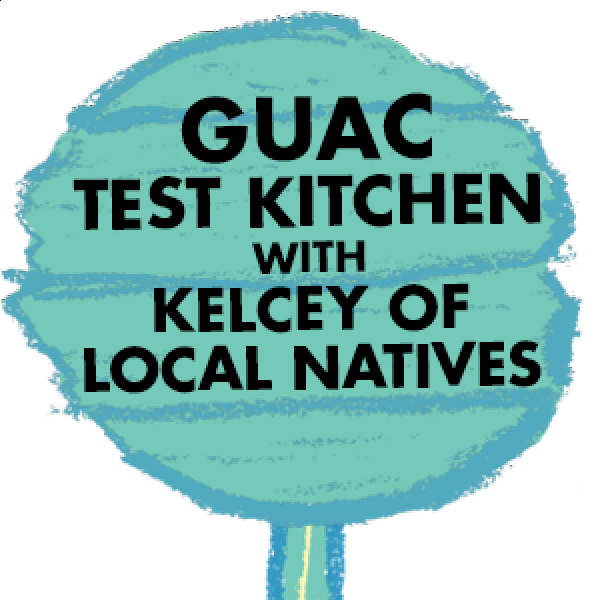 Guac Test Kitchen with Kelcey of Local Natives
Avocado + lime juice + tomato + onion + Kelcey + you! Kelcey of Local Natives is giving you his best tips and tricks for making the perfect guacamole in this special showcase. What's your stance on cilantro? Maybe you like to add garlic? Or maybe you have some other secret ingredient we need to know about? Once Kelcey has revealed his delicious guac recipe, he'll randomly select 3 guests from the crowd to create their own delicious concoctions! We'll bring the tortilla chips, you bring the taste buds.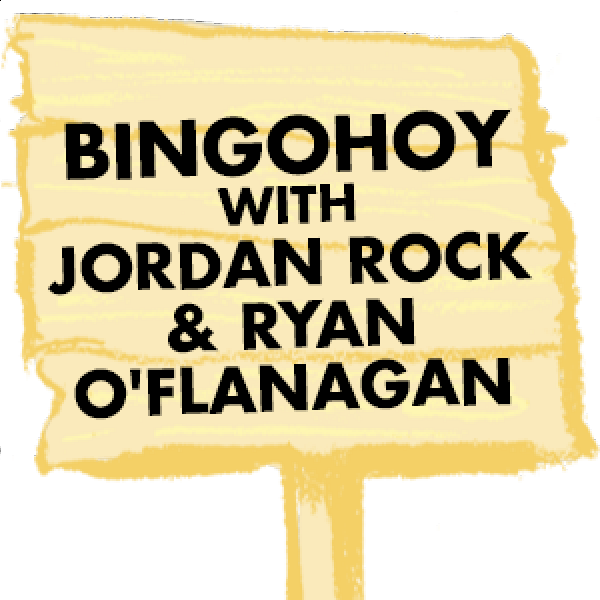 Bingohoy with Jordan Rock & Ryan O'Flanagan
It's just like regular bingo! Except not at all. Every round has something a little different (and a little wacky) to offer. You'll want to be the first to get five down, five across, or five diagonal and shout PARAHOY! Our comedians, Jordan Rock & Ryan O'Flanagan are hosting, and we're handing out prizes between every round, so be ready to get your swag on. It's one part trivia, one part bingo, and all parts fun. Join us for this all ages version of bingo that even Grandma would love. *Free to play!
Guest Acoustic Sing-Along & Open Jam
Bring your instruments*, bring your voice, or just come to listen and sing along with the crowd! Fellow cruisers are preparing a list of hits to play. This is where YOU get to take over the Bar City Stage to jam with all your brand new friends. There are no rules and there is no shame… just have fun!
*Please note that instruments are welcome. The ship has many great spots for impromptu jam sessions. We suggest you carry it on while boarding, and it must fit through the x-ray machines that measure 24''w x 16''h. There's no restriction on the length.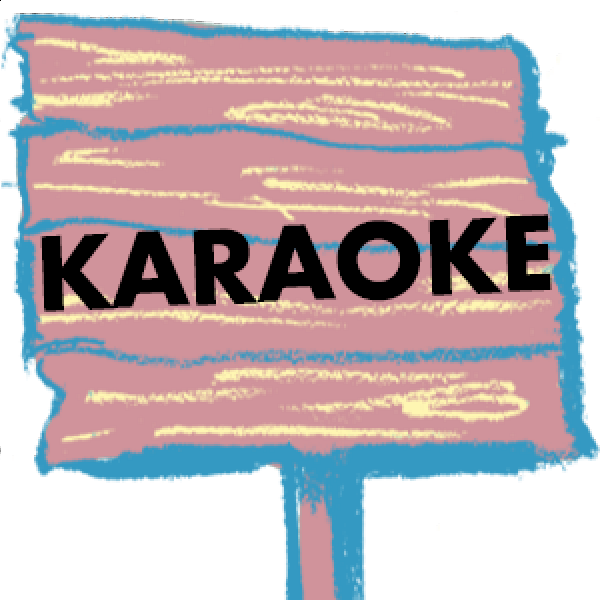 Karaoke
Karaoke: The ancient Japanese art of picking up a microphone and belting out your favorite jams. Pick a song, warm up those vocal cords and sing your heart out!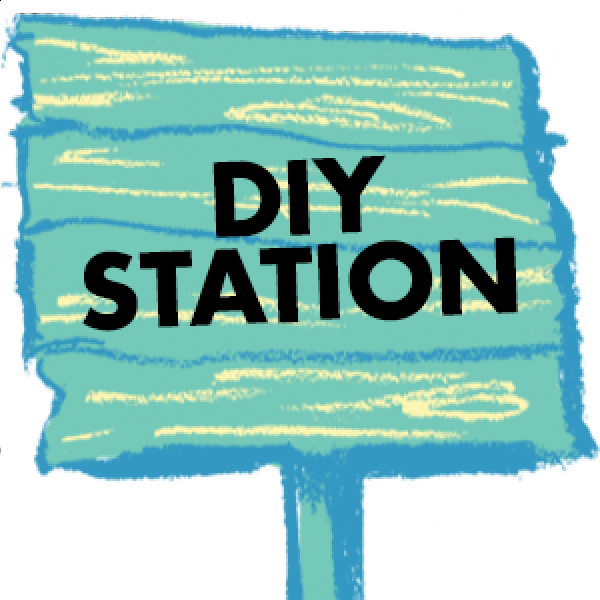 DIY Station
If there's one thing we know about this Parafam, it's that you're incredibly artistic. Let's celebrate your creative side at our DIY Station. You provide the piece of apparel you want to decorate (maybe a denim jacket, a new bandana, a hat, underwear?!), and any other decorating materials you'd like to use (no paint, please). We'll provide a button-making station and a few other decorative materials, but the point is to get crafty and share with your fellow cruisers!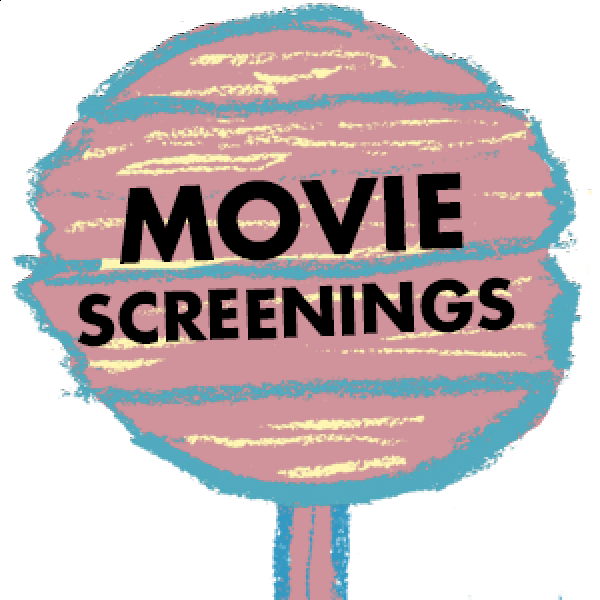 Movie Screenings
Looking for a break from all the Parahoy shenanigans? Head to the movies! (Don't worry. We're bringing the popcorn!) We're showing three films throughout the cruise.
Across the Universe
Almost Famous
The Life Aquatic with Steve Zissou
Check the onboard schedule for times and locations.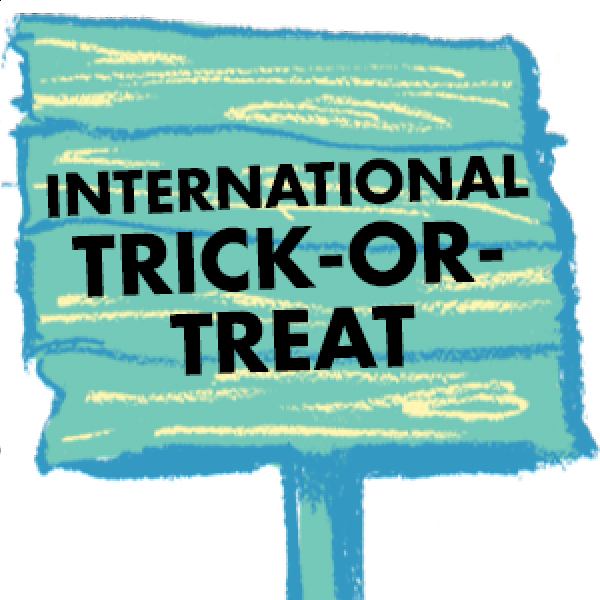 International Trick-or-Treat
In the great tradition of Halloween, we're going Trick-or-Treating! That means candy, candy, and MORE CANDY. But this isn't your average American Trick-or-Treat session. We're going global by celebrating YOU -- Parafam from all over the world. Bring your favorite candy from your hometown and exchange it with fellow cruisers on board. You never know: you might find a new favorite snack and your new best friend all at the same time!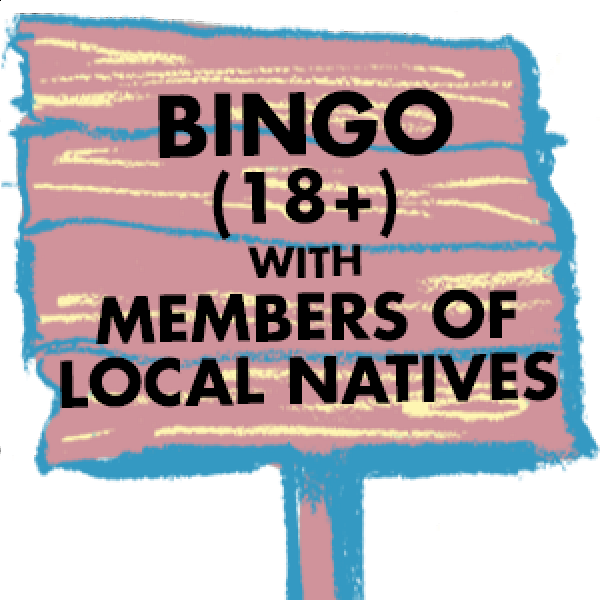 Bingo (18+) with Members of Local Natives
This Bingo session is for 18+ and will be standard bingo with awesome cash prizes, and better yet, members of Local Natives will serve as your hosts! Bingo cards will be available for purchase 30 minutes prior to the activity only on Deck 6 of Stardust Lounge.
Pricing: You may watch Bingo for free. To play, it's $20 for 1 game board or $30 for a 3 pack. Three games per board.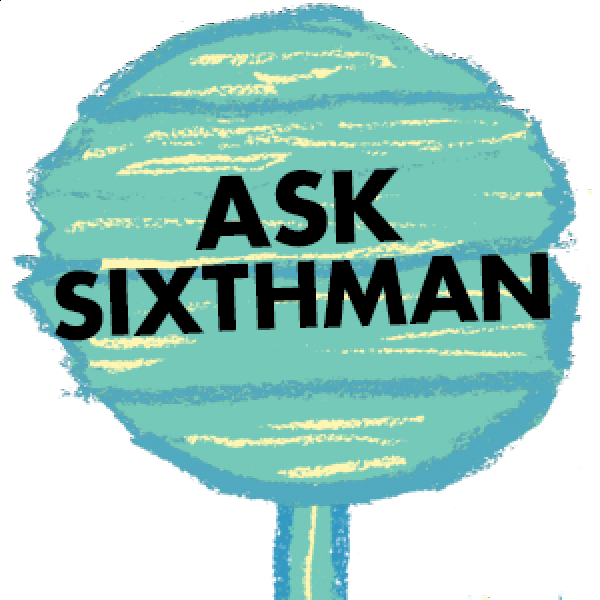 Ask Sixthman
Whether you've sailed with us before or you're joining us for the first time, you're bound to have interesting questions about the production of a massive floating music cruise. This is your chance to ask the Sixthman gang whatever's on your mind about Parahoy, Sixthman, or anything else you'd like to know!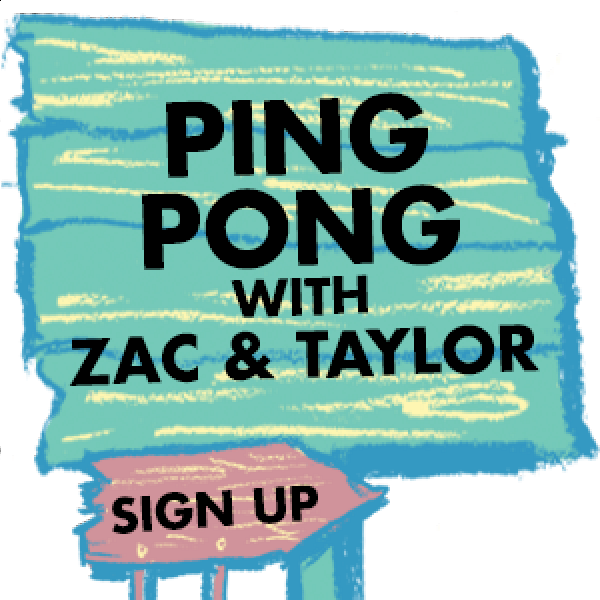 P-I-N…OMG! Taylor and Zac are constantly practicing their mean ping pong skills on the road, and now they're challenging YOU. Start practicing your serve because we're selecting 16 teams of two to participate in a single elimination tournament. The top two teams will face Taylor and Zac in an epic final round for all the ping pong glory! Sign up HERE. *Participants selected via random lottery prior to sailing.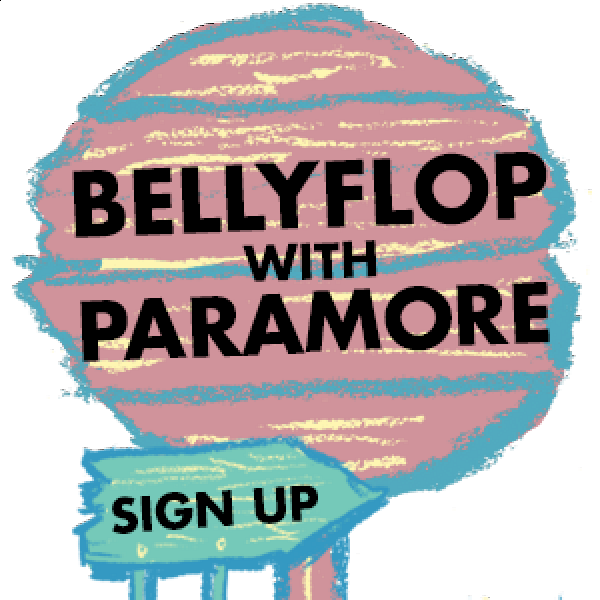 It's time to enter the deep end of Deep Search – belly-flop is back, baby! Make a splash in front of Hayley, Taylor, and Zac, Jordan, & Ryan as you flop your way to pool deck stardom. The more theatrical the flop, the better the score. Sign up HERE. *Participants selected via random lottery prior to sailing.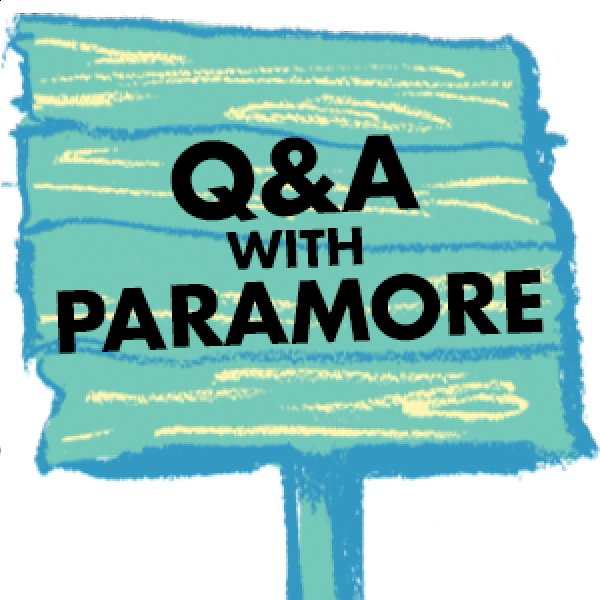 Q&A with Paramore
Ever wondered what posters Hayley had on the walls of her childhood bedroom? Or Taylor's favorite cereal? Or Zac's first crush? Now's your chance to find out! Paramore will answer some of your favorite questions in a live Q&A on the pool deck stage. *Questions were selected prior to sailing.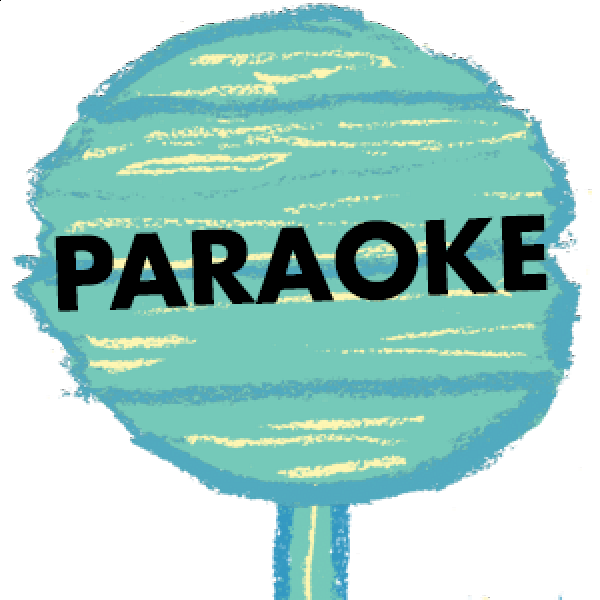 Paraoke
It's a PARAHOY tradition! A few lucky guests will have a chance to sing their favorite Paramore songs live on the pool deck stage while Hayley, Taylor, and Zac provide the back up moves. The audience will help determine one lucky Paraoke champion! *Participants were selected prior to sailing. Come cheer them on!